AWARD-WINNING BEAUTY
Harnessing the power of nature.
'I CAN'T FIND ENOUGH WORDS TO EXPRESS MY DELIGHT AT DISCOVERING THIS RANGE. IT FULFILS ALL MY PRINCIPLES, SMELLS SO PLEASURABLE AND DOES WONDERS FOR MY SKIN.'
Providing a multitude of benefits, the Regenerating Face Cream smooths, hydrates and firms the skin, while restoring comfort and elasticity. In addition, it leaves the skin revitalized and radiant, while also deactivating the effects of damaging free radicals. The end result is skin that looks plump and hydrated as well as bright, glowing and clear.
Deeply hydrate and nourish for brighter, healthier skin
PROVIDING THE IDEAL BASE FOR MAKEUP, ROSE RENEW FACE CREAM CAN BE USED IN THE MORNING TO HYDRATE AND BALANCE THE SKIN, OR IN THE EVENING AS A NIGHT CREAM TO BOOST HYDRATION AS YOU SLEEP
The intuitive combination of natural and potent botanical ingredients plump and replenish, while encouraging the skin to produce elastin and collagen, as well as exfoliating dead skin cells and cleansing impurities.
HOW TO USE
Simply massage onto the face and neck morning and or evening.

Check out our range of bundles to save big on purchasing complimentary products.

For more information on using your Baie Botanique products please see our "How To Use" page here.

REGENERATIVE TRI-ROSE COMPLEX
KEY INGREDIENTS
Globularia Cordifolia Stem Cells
Protects and preserves skin stem cells, reducing micro-inflammations, promotes cell detoxification, and stimulation of sirtuin-1 for cell longevity.
Vitamin C
As a powerful antioxidant, vitamin C protects the skin cells from damaging free radicals and evens out skin tone to enhance skin radiance.
Glycolic Acid
This Alpha Hydroxy Acid is known to increase luminosity, exfoliate dead skin cells and improve the reflection of light on the skin.
MSM

Beautifying mineral known as a building block for collagen and connective tissues, maintains skin health and firmness.
Co Q10
Helps create collagen and elastin. Improves skin hydration and evens skin tone, whilst helping to neutralise harmful free radicals and sun damage.
Squalane
An exceptional hydrator that can prevent the ongoing loss of hydration, softens and smooths dry skin leaving the skin more supple.
Raspberry Seed Oil
Rich in vitamins E and A, raspberry seed oil stimulates collagen, ensuring the skin looks healthy and vibrant.
Lemongrass Oil
Packed full with vitamins A and C, Lemongrass helps to minimize pores and keep oil levels balanced for clearer and healthier skin.
These are just a few of the powerful ingredients found in our Rose Renew Face Cream, for the full list, please see below.
For a clearer more refined complexion.
As the perfect daily facial moisturizer, with regular use, the skin is softened, hydrated and nourished, leaving it glowing and healthy. With just a few applications, you will notice the skin looks smoother and more radiant.

We harness the power of nature, using botanical ingredients to create products that deliver impressive results. Each ingredient has been carefully hand-selected to create the ultimate blend.

Try the Rose Renew Face Cream and see the results for yourself.
Kundenbewertungen
11.17.2023
Heidi K.

Germany
Sehr gut ‼️ Werde ich immer wieder bestellen.
10.02.2023
Marianne J.

United Kingdom
New user of Rose Renew Cream
I have been using this cream for about one week and so far I am happy with it although I cannot smell the lovely rose smell described on line! I like the fact that it is not greasy. I have ordered a second one plus a Regenerating Serum which I hope I will like. I will probably give a further review in a few weeks' time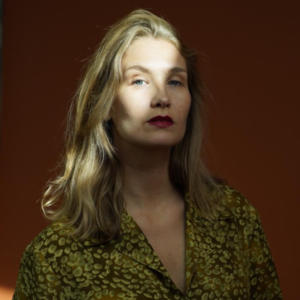 BB
10.01.2023
Bernadette B.

United Kingdom
The Face Cream Of My Life
I bought my first Rose Renew face cream in a beauty shop in Chiswick. I've never thought I am gonna purchase such a good quality product. A 50 ml bottle for me lasts around three months. I adore the smell, the texture, not to mention how soft my skin becomes after I apply it. It leaves my skin radiant and evens out my skin tone. I don't think I am ever going to use anything else.
Include in your daily routine with
Section
Drop element here!